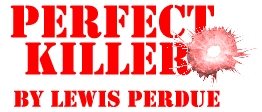 ---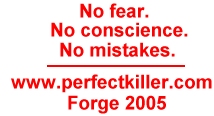 How my fiction came true.


Perfect Killer was inspired by No More Heroes by Col. Richard A. Gabriel, (U.S. Army, Ret.) a professor at the U.S. War College, renowned author, combat psychiatrist and military historian.

The book referred to military efforts over the centuries to produce the perfect drug to turn warriors into perfect killers. Such a drug would banish fear, anxiety and the innate human reluctance to kill other humans. It would also have no side effects, such as the "downer" that accompanies the use of amphetamines or opiates.

The quest for such a drug accelerated after World War II after the publication of Men Under Fire, a study by General S.L.A. Marshall revealed that close to 85 percent of soldiers did not fire their weapons, even when under attack. Training efforts increased the firing rates to 90+ percent by Vietnam, but soldiers were shooting to miss.

Clearly, a drug like my "fictional" Xantaeus is the only solution, and that is what I built Perfect Killer around. Like all my thrillers, this one has a solid superstructure of fact and science and this seemed like the logical fact-based launch point for my imagination.

After finishing Perfect Killer, I e-mailed Dr. Gabriel to see if he'd like to read the book he inspired. He said , "yes" and about three weeks after I send it to him, he e-mailed me to say that much of what I had "imagined" was true.

Most importantly, he said that a drug like Xantaeus was actually tested on troops in the First Gulf War and was responsible for one of the forms of Gulf War Syndrome.

That is why he wrote an Afterword for Perfect Killer and why we have taken the unique steps to give the book a number of structural items found only in non-fiction: an index, bibliography, and appendices.

This emphasizes the following question: If THAT central part of what I had imagined is actually true, WHAT ELSE in Perfect Killer is also true?